Blog
Not Just for Marketers: Influencer Data for Intelligence Analysts
How can intelligence teams harness influencer data effectively?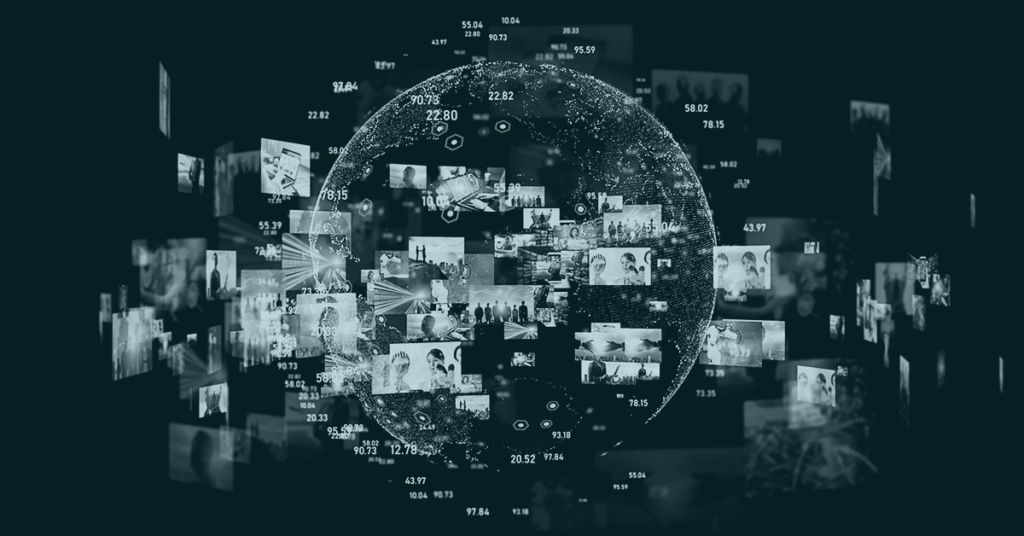 Table Of Contents
What does "influencer" mean?
Influencers are usually associated with marketing products and services. But for public sector intelligence teams, influencers can provide valuable insight to support national security interests and global threat response. What does "influencer" mean in a threat intelligence context?
Influencers are important when it comes to assessing the narrative and reach of any kind of online content. This is no different for content relevant to analysts who use open-source intelligence (OSINT) from public social media, deep, and dark web data to inform security initiatives.
For example, influencers often use online spaces where mis- and disinformation circulates. They also play a crucial role in distributing propaganda related to extremist groups and are often an early point of contact in recruitment. When it comes to monitoring threat environments—like politically unstable regions or conflict zones—influencers offer valuable insight into emerging narratives and public sentiment in the area.
What is the value of this information, and how can intelligence teams harness it effectively?
Influencer activity illuminates key narratives
For intelligence teams, influencers provide visibility into a variety of potential security threats. Their online activity represents key narratives about events and locations of interest all over the world. This can be valuable over other open sources, like news, if it originates from localized influencers who are integrated with the target population.
Analysts can also leverage influencer data to track the spread of particular information, like fake news, across the web—and assess how it might be swaying public opinion and discourse.
Influencer assessment is particularly important in counter-terror use cases where their activity directly impacts extremist recruitment and public safety. This is relevant for both global terrorist groups and domestic extremists who leverage online platforms to connect and organize.
What happens when intelligence analysts lack access to this information?
In some situations, overlooking influencer data can create information gaps, resulting in lower-quality intelligence and misinformed response. Imagine that you're an analyst supporting a risk assessment for a regional conflict on the other side of the world. Local influencer data can illustrate critical discourse and sentiment reflecting the civilian population there. Without this information, your response could overlook the interests of local communities and potentially impact your role as a foreign player. Influencer-provided content often holds more value for your use case than if it were to originate from other netizens. Distinguishing this content in your intelligence workflow is crucial for the accurate analysis of online, open-source data. Even though influencer data makes up a relatively small part of the intelligence cycle, it can supply key insights valuable to the outcome of security decision-making.
"Understanding how individuals engage in these online spaces and therefore what impact they have on participants' beliefs and inclination to violence is crucial, as they constitute part of growing and continually evolving online ecosystems pertaining to Salafi-Jihadist, far-right, and misogynistic ideologies, which regularly underpin offline acts of violence. "

Dr. Lewys brace and stephane baele
Improving influencer data accessibility
How can intelligence teams avoid information gaps and enrich their intelligence with accurate influencer data?
Intelligence teams rely on OSINT tools to ingest public online sources like social media networks. While these tools are designed to make data collection and processing more streamlined, they don't necessarily make influencer data visible or visualize key insights. But specialized features can give analysts immediate access to this information when it matters most.
To improve influencer visibility, OSINT tools must:
Automatically validate influencers, marking posts with follower counts or official status badges.
Rank top authors for search queries.
Provide analytics and visualizations for influencers of interest. This could, for example, help analysts identify what hashtags or phrases they commonly use, when they post most often, and what their activity looks like across multiple platforms.
Cover a variety of online sources for influencer assessment—not just the mainstream sources, but also those relevant in global regions or fringe communities.
Support multilingual analysis. This is valuable for influencer assessment in global regions where analysts may not speak the target language(s) fluently.
Better intelligence with Flashpoint
Intelligence teams rely on high-quality data to inform an effective security response—from disinformation tracking to targeted threat detection.
Understanding influencer activity can go a long way to support these strategies, especially when users represent larger communities or have considerable clout over their target online audiences.
This is why access to influencer data is a huge asset for security and intelligence teams. OSINT tools that provide immediate visibility into influencer networks, activities, and reach can provide valuable intel for teams responding to emerging risks. This is the kind of context required to make informed decisions and effectively protect people, infrastructure, and other security interests.