Top 5 Cyber Threats to the Healthcare and Public Health Sector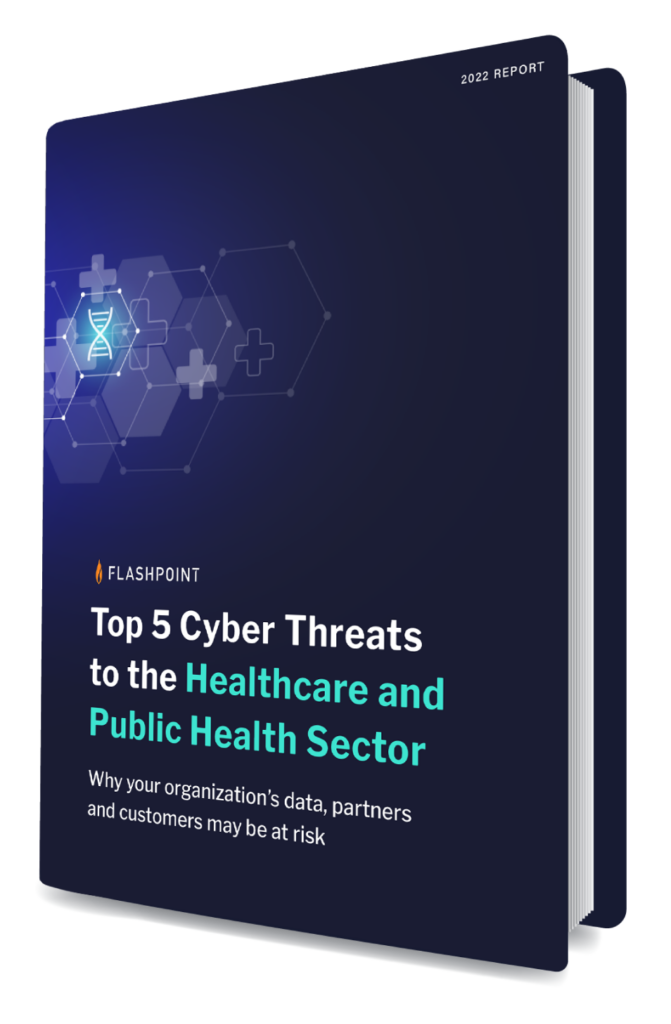 From patient-facing public and private hospitals, to biotech manufacturers, insurance providers, and third-party vendors, organizations in the healthcare industry possess an enormous amount of sensitive data, which helps them operate on a daily basis and serve millions of people each year.
To threat actors, however, each piece of data has a dollar sign attached to it, ready to be exploited and leveraged for profit.
Our ebook, Top 5 Cyber Threats to the Healthcare and Public Health Sector, outlines five primary cyber threats facing the healthcare and public health industry in 2022, along with recommendations for identifying, mitigating, and preventing these attacks.

Key takeaways:
The Healthcare and Public Health sector experienced the largest number of breaches among all sectors in 2021, followed closely by Finance and Insurance.
Unique insider threat posts across illicit communities are up more than 3 percent in the last six months.
Threat actors purchase medical fullz on various illicit communities, which allow them to leverage identify fraud to request prescription drugs or file insurance or other health benefit claims.
As medical records and medical devices continue to move online, threat actors will be able to gain access and hold hospitals ransom using traditional ransomware attack methods that target patient medical records or other critical hospital infrastructure.
To download your e-book, please fill out the form!
Complete the form to download