Definitive Guide to Ransomware
What It Is and How Your Organization Can Prevent, Detect, and Respond to a Ransomware Attack
Ransomware threats have become a relevant part of any organization's risk landscape awareness in the past few years as threat actors and their TTPs become more advanced and take on a more diverse range of targets. Understanding what ransomware is, what risk it presents for your organization, and how to build an effective response and recovery plan are all crucial for implementing a strong threat intelligence program and keeping your assets, infrastructure, and personnel secure.
In this eBook, we:
Define ransomware and overview its history, including notable attacks
Outline types of ransomware and how attacks occur
Explain the measures your organization can take to reduce your ransomware risk aperture, prevent an attack, and respond to a cyber extortion event.
Download the eBook to learn more.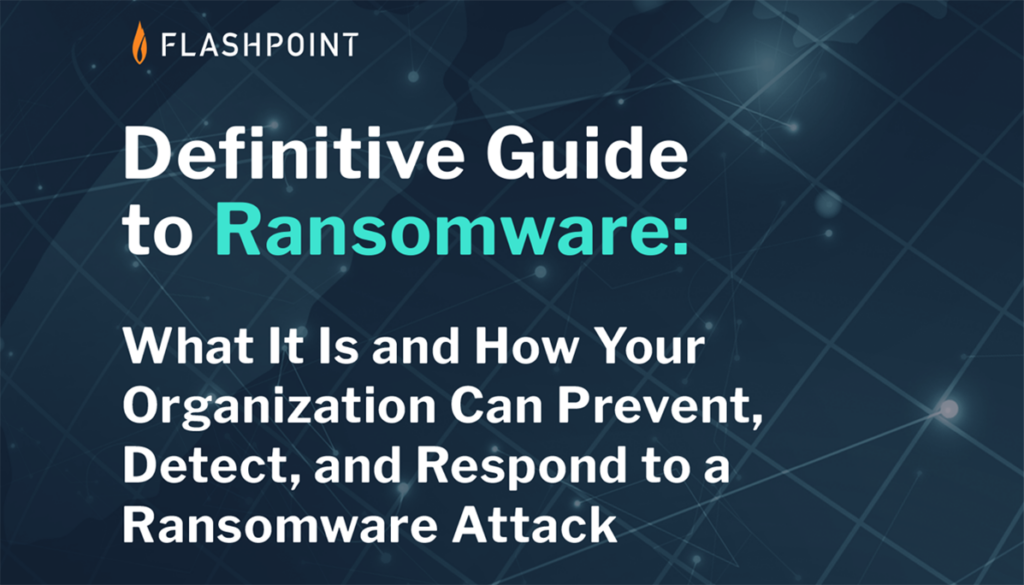 Complete the form to download