Blog
Why We Built Flashpoint Ignite: Unity, Power, and Performance
Flashpoint's Chief Product and Engineering Officer, Patrick Gardner, introduces Flashpoint Ignite—our new platform to accelerate cross-functional threat detection and risk mitigation for CTI, Vulnerability, National Security, and Physical Security teams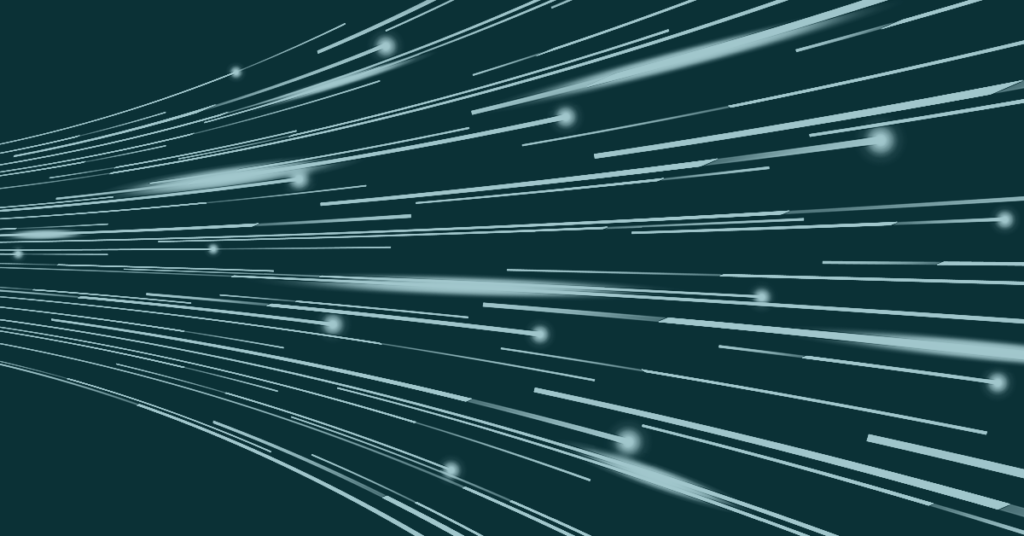 Table Of Contents
Flashpoint has long been known for its industry-leading data collection and finished intelligence. After two major acquisitions in 2022, we have powerful far-reaching visibility with more technology than ever, which presents us with an amazing challenge—how do we put these components together in a way that unlocks even more value for our customers?
Our answer: Ignite—Flashpoint's brand new, team-tailored, lightning-fast intelligence platform.
What is Ignite?
The Flashpoint Ignite platform is a technology ecosystem that delivers tailored intelligence across multiple security functions in a combined workspace. It enables security teams to connect and remediate risk faster with access to Flashpoint's extensive intelligence, along with analytical tools to rapidly find relevant data as well as the ability to request custom intelligence support in just a few clicks.
Ignite is the home of our new Cyber Threat Intelligence, Physical Security Intelligence, Vulnerability Management, and National Security Intelligence solutions, and it provides a unified experience across the organization. With a holistic view of risk in one place, security and intelligence practitioners can finally close the gap between data, intelligence, and action.
"In an overwhelming information landscape, we are doing everything possible to make our customers' jobs easier."

Patrick Gardner
Why did we build Ignite?
When I joined Flashpoint in September 2022, I felt like a kid in a candy store. We have an incredible amount of information and capabilities. Our strategy is to make it easy and fast to surface that value for our customers to tackle various challenges. We built Ignite to support this goal and to help our customers solve their challenges more effectively.
The main pillars we aim to address with the Flashpoint Ignite platform are:
Improving user experience by making it intuitive, faster, customizable, and easier to find relevant information.
Incorporating custom intelligence requests into the platform to allow users to manage and track their reports in a single unified location.
Integrating all of our data so users can see threats end-to-end.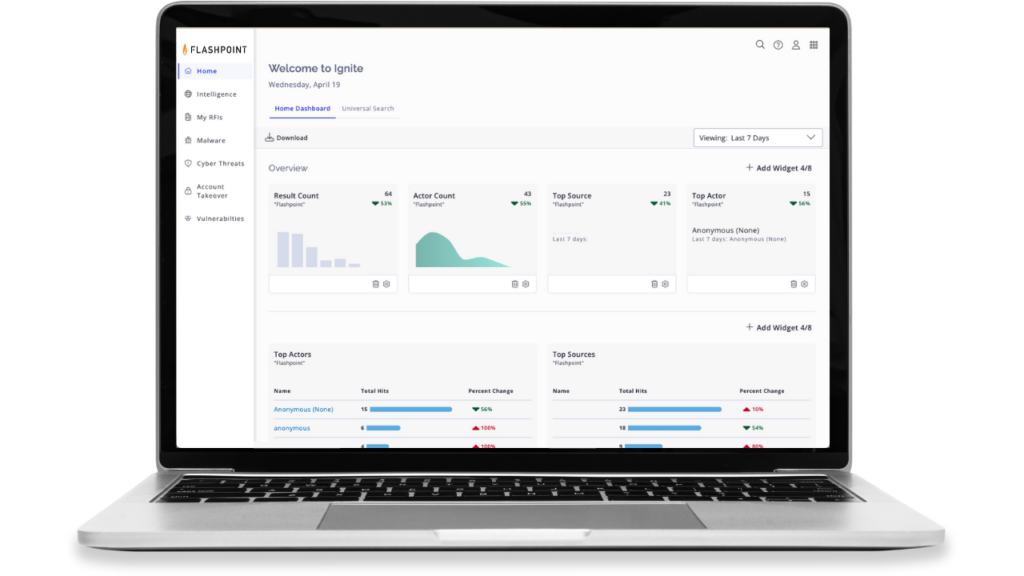 Key Ignite features
Each solution under the Ignite platform has its own set of powerful features specially designed to support different teams' intel missions, each of which contribute to an organization's overarching security objective to protect assets, infrastructure, and stakeholders from cyber and physical threats.
The real power of Ignite is how we bring these capabilities together with common features across all solutions:
Universal Search: Ignite allows users to easily and quickly navigate through the vast landscape of collections and intelligence to find the information they need across text, video, conversations, and images with a single search across all data.
Alerting: Ignite enables users to create intuitive and highly customizable alerts directly from their searches to inform them when pertinent information is uncovered.
Reports: Ignite helps teams inform decision-making and prioritize efforts to protect their organizations with a sleek news-style finished intelligence experience that makes it easy to find the content most relevant to your organization's risk profile and mitigation strategy.
How Ignite powers results
In an overwhelming information landscape, we are doing everything possible to make our customers' jobs easier. These are the main outcomes we aim to deliver with Ignite:
Enabling teams to achieve more with an integrated Flashpoint experience
Ignite delivers a range of solutions to support various security teams while providing the extensibility to integrate and interoperate with other solutions. Teams can easily obtain the information they need to move information forward and remediate risk faster.
Providing dependable intelligence for everyone
We gather data from all different corners of the internet, cut through the noise, and find the answers our customers need to do their jobs faster. Whether they need visibility into the deep and dark web, OSINT/surface web, vulnerabilities, breach data, or geospatial intelligence–our finished intelligence reports and raw collections are right at our users' fingertips.
Closing the gap between data, intelligence, and action
Users can quickly assess their data across all products, streamline workflows, adapt, and take decisive action. Ignite connects multiple tools, so whether our customers are deep in investigative work or consuming reports to stay on top of trends, they can stay ahead of the changing threat landscape.
What's next?
With all the strengths Flashpoint has, there's so much opportunity and we've only scratched the surface. Ignite provides a highly flexible and robust technology layer for us to build lightning-fast, easily searchable solutions for teams across the security organization.
In the future, customers can expect better integrations, more powerful enrichments, increased data correlation, new visualizations, and more relevant information automatically recommended through situational awareness, alleviating the need to spend excess time and resources seeking it out.
Want to learn more? Let's talk at RSA!
Visit booth #4404 or book a 1:1 meetings here! We're looking forward to seeing you there.