Blog
Why Intelligence Teams Are Moving From In-House Virtual Machines to Flashpoint Managed Attribution
Flashpoint's Managed Attribution solution enables security teams to safely and anonymously conduct investigations and get closer to the source than ever before.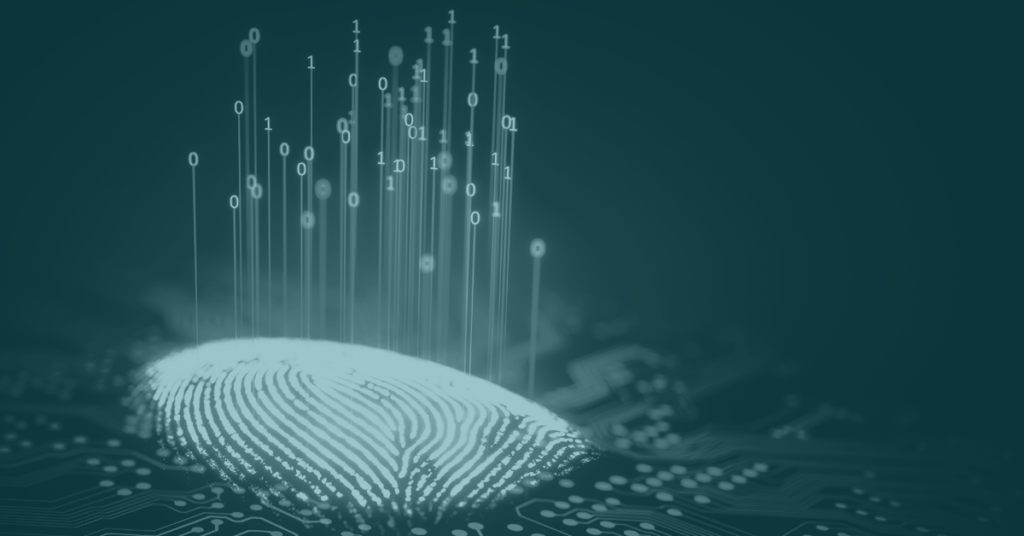 Security professionals face the threat of exposure every day, whether they're conducting high-risk investigations or simply trying to protect their identity using a VPN. Managing attribution, or masking a user's online identity, is critical for intelligence and security investigations. Traceable information, including device and owner information, browser type, network information, cookies, audio rendering, social media, language, time zone, and other browsing behavior, can all contribute to identifying a user and their organization. And when threat actors get their hands on these digital details, it greatly reduces the barriers to attack.
Maintaining anonymity online can be challenging due to the constantly evolving technology landscape. But for security teams, virtual machines (VMs) have proven to be a reliable tool for managing attribution and controlling their digital fingerprint. Despite the vast array of research tools and technologies available for specialized security teams, analysts still turn to their tried-and-true VMs to operate in a safe space separated from their corporate environments, making VMs a cornerstone of online investigations.
Technology maintenance detracts from vital missions
Cyber threat intelligence research, physical security, and fraud teams often rely on self-hosted VM labs to maintain their anonymity during research. While self-hosting is an effective way to obfuscate identities and practice managed attribution, it presents significant overhead challenges. Maintaining independent hardware, software, and compliance is a time-consuming task, and coordinating with internal security, IT, and legal teams to keep the VMs operational adds even more burden. 
In some cases, teams may even resort to creating environments outside their organization's security policies, which presents a new and heightened risk. These challenges divert critical time and resources away from security teams' ability to investigate and respond to threats against their organization.
Supercharge investigation potential with Flashpoint's Managed Attribution
Intelligence teams are ditching self-hosted VM labs and turning to Flashpoint's Managed Attribution solution for a more streamlined and effective approach. The solution offers a flexible and fully managed virtual environment, freeing up security teams to focus on their core missions. With expertise from our world-class Intelligence Team, Flashpoint has crafted an investigative solution that reduces manual effort and streamlines daily operations in a centralized workspace.
Built specifically for intelligence teams, Flashpoint Managed Attribution provides a secure research environment that is completely isolated from analysts' browsers, computers, and network infrastructure to protect against malware, browser tracking, and other malicious threats. Analysts can start research right away with direct browser access to their VMs, without the need for internal installations or extensive training. They can configure traffic to appear from anywhere in the world and manipulate their digital fingerprint with machine and gateway locations, operating system, browser, tools, and timezone. With full obfuscation, analysts can concentrate on research instead of worrying about concealing their identity, infecting their systems, or being compromised. Flashpoint Managed Attribution empowers intelligence teams to shift from defense to offense.
"Flashpoint Managed Attribution allows us to go directly to the source of a threat, investigate it safely and anonymously, and drastically reduce loss."

Cyber Fraud Detection and Intelligence Analyst, Credit Union
Personalized intelligence meets deeper investigations
Flashpoint's Managed Attribution virtual environment goes beyond browser-only research tools and allows analysts to use native applications, command line, and other technology to become fully immersed in the source they're investigating. By intentionally building a flexible workbench for users to leverage their preferred commercial and open-source software, our solution closely reflects the changing nature of online threats. Because these are technologies analysts are familiar with, users can quickly leverage their existing VM skills, tools, workflows, and years of experience to confidently conduct activities in virtual spaces that mimic threat actors or their victims– all without attribution back to themselves or their organization.
While analysts spend their time researching, managers have oversight of all activities via logged screen recordings, and administrators and executives can have peace of mind knowing that all activities are being captured for internal legal and compliance.
By leveraging Flashpoint Managed Attribution with the Flashpoint Intelligence Platform, teams are presented with personalized intelligence relevant to the organization, can quickly drill down into alerts, and go directly to the source– all with full technical anonymity in a safe workspace.
"Managed Attribution is a force multiplier for my team's investigations."

Senior Cyber Threat Intelligence Analyst, Government
The needs of intelligence investigations are complex and constantly changing, and having a purpose-built solution available that provides secure, anonymous access to intelligence–without time-consuming overhead challenges– is critical for successful investigations. Flashpoint's Intelligence Platform with Managed Attribution leverages extensive Collections with the flexibility of virtual work spaces to facilitate the intricate needs of investigations, analysts, teams, and organizations and gives intelligence teams time back to collect intelligence and focus on protecting their organization.
Let your security teams get back to what they do best
Unlock deeper insights and protect your online identity with Flashpoint's Managed Attribution solution. Our flexible and fully managed virtual environment offers secure and anonymous access to intelligence, freeing up your security team to focus on their core mission. With familiar technologies, logged screen recordings, and reduced manual effort, you can confidently conduct online investigations without attribution worries. Sign up for a free trial today.