Blog
5 Reasons Taiwan Is a Growing Source of US-China Tension
Five key indicators that may represent current and future escalations in US-China tensions related to Taiwan.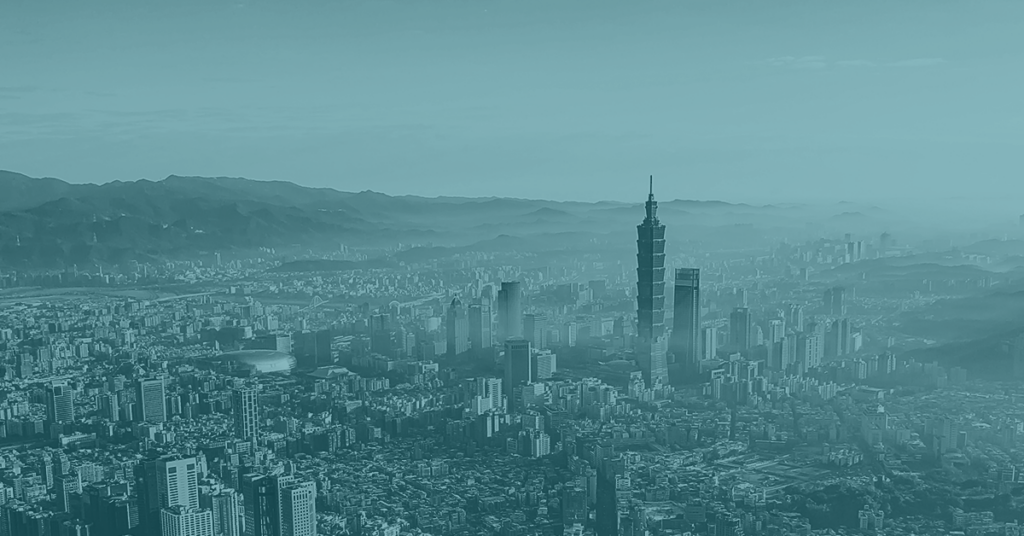 Table Of Contents
Introduction
At the end of last year, Flashpoint correctly forecasted that Taiwan would prove critical to US-China relations. In the same way its asserted authority over Hong Kong, recovering Taiwan, we wrote, would also continue to be a primary pillar of China's geopolitical strategy.
Fast forward to the present-day, as US-China tensions around the Taiwan Strait are elevated—buttressed by observed trends that may indicate that an increase in Chinese aggression around the Taiwan Strait is likely within the next 6-12 months.
Here are five key indicators that may represent current and future escalations in US-China tensions related to Taiwan.
1) Xi's third term and the NPC
China's National People's Congress (NPC), scheduled for October 16, is held by the Chinese Communist Party every 5 years. It is considered to be the largest and most important time period for the CCP—this is when it typically announces political priorities as well as senior leadership appointments. This year's NPC will be the 20th conference since the Party's founding in 1921; without a planned successor, President Xi will take a third term—a first in CCP history since term limits were officially abolished by President Xi himself.
President Xi has remained vocal about his desire to complete reunification with Taiwan, which was most recently outlined in China's most recent whitepaper, "The Taiwan Question and China's Reunification in the New Era." Notably, this is the first whitepaper that omits China's desire to reunify with Taiwan peacefully, suggesting that an attempt to forcefully reunify is possible.
2) China's show of might in the Taiwan Strait
Directly following the Speaker Pelosi's August trip to Taipei, China's military, the PLA, scheduled a series of live-fire drills around Taiwan, the most impactful particularly occurring from August 4-7 that included short, unprecedented incursions into the "median line" dividing Taiwan from China.
China's air and sea exercises included several frigates, fighter jets, drones, and cyber attacks, and from the Chinese perspective, demonstrated China's ability to encircle Taiwan swiftly and effectively on the world stage. The 22 ballistic missiles fired around Taiwan—five of which landed in Japan's Exclusive Economic Zone (EEZ)—were the first launched near Taiwan since 1996. Additional military exercises around Taiwan occured on August 15, coinciding with the visit of five senior lawmakers from the US Congress.
3) US-Taiwan economic partnership
On August 17, the US government announced its intention to begin formal trade negotiations with Taiwan to support US trade facilitation, including its support of state-owned small to medium enterprises in Taiwan. Though the US has maintained that its policy towards Taiwan remains unchanged, the Biden administration has unveiled new initiatives like these to suggest a deepening of the US-Taiwan partnership due to mutually perceived threats to democracy in the Indo-Pacific region.
On August 30, the Biden administration introduced another lever to its cooperation with Taiwan, announcing a planned $1B arms package with the island nation that will reportedly include "60 anti-ship missiles and 100 air-to-air missiles." The package, officially approved by Congress on September 2, signals a commitment by the US to help Taiwan defend itself in the event of conflict with China.
Related Resource
'Great Cyber Power' China and Its Influence Across APAC: Analysis and Timeline
4) Taiwan ups defense spending
Taiwan continues to prepare its military for an increased likelihood of conflict with China, including a sharp increase in its announced FY2023 defense budget. On August 25, Taiwan said that it will increase its military budget by 13.9 percent—approximately triple its usual four-to-five percent increase year over year. Several aspects of Taiwan's military are set to be modernized as well, including its naval capabilities, which will be a key component in any kinetic conflict with China.
5) China cutting key diplomatic channels with US
China has made a handful of quiet, diplomatic moves that signal its unhappiness with the current state of US-China relations, including severing cooperation with the US on key mutually beneficial touchpoints, such climate change and counternarcotics.
On August 25, US Deputy Secretary of State Wendy Sherman met with China's Ambassador to the US, Qin Gang, to discuss China's moves to cut diplomatic communication with the US. According to Chinese officials in Beijing, these moves were a series of "demarches" made by China regarding several recent US CODEL visits to Taiwan, including US Indiana Governor Holcomb's August visit to Taiwan to discuss US-Taiwan semiconductor cooperation.
APAC intelligence that drives decision-making
To ​see firsthand how Flashpoint can help your organization leverage APAC-centric intelligence to protect critical assets and stakeholders, sign up for a free trial today.